Hello Friends!

I'm howling with delight over your visit!

Come on in, make yourself at home and let's get better acquainted! I love having a place where I can share my adventures, my thoughts, and all my news about my books,
Wolfie's Dream
and my NEW BOOK!!,
Wolfie's Christmas Wish
from the Schnauzer Chronicles Series, written by my very own master-friend, Susan Duke.
But mostly, I want to share the many wonderful things I've learned about hope, faith, and love. You see, in a sense, my story is everyone's story. It's a story that kids and adults alike can relate to, and it's all because of this magical place I discovered called, "LOVE"!(It's better than dog treats any day, but leaves you just as full and satisfied!)

My personal wolfie-master(webmaster) tells me that more exciting pages are being created daily, but for now I hope you will follow my trail

to some very special places created for my new friends as well as old - places where you can "paws" and sit for a spell: and think about life, love, and dreamin'!

                 Love & Dreams, Wolfie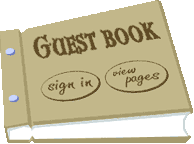 This page was last updated: 11/8/2010
Be Sure & Sign

The Guest Book!

Welcome to...

Wolfie's Website

                "a place where dreams come true"

NEW BOOK RELEASE!

WOLFIE'S

CHRISTMAS WISH Book Two

of the

Schnauzer Chronicles

Wolfie's Christmas Wish

will warm your soul,

rekindle your spirit of wonder, and inspire you to cherish

and celebrate the LIGHT and LOVE of friendship.

And don't be surprised, your heart's Christmas wish may become an amazing Christmas miracle…if you can just BELIEVE.